Book Week
with the Chippenham Sports Partnership
Welcome to this weeks theme of 'book week' in time for World Book Day on 4th March! We hope you enjoy trying out all of our book themed activities!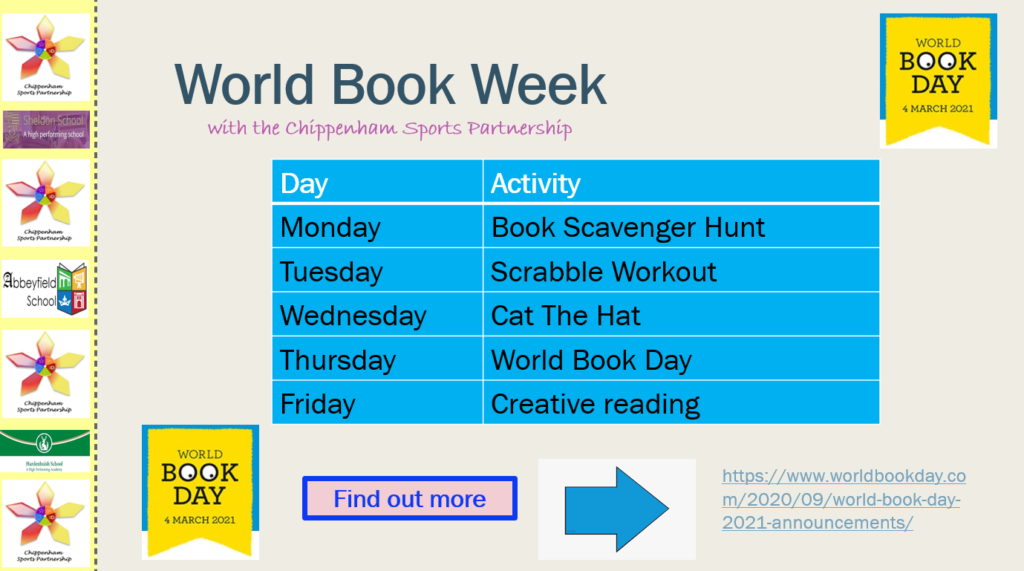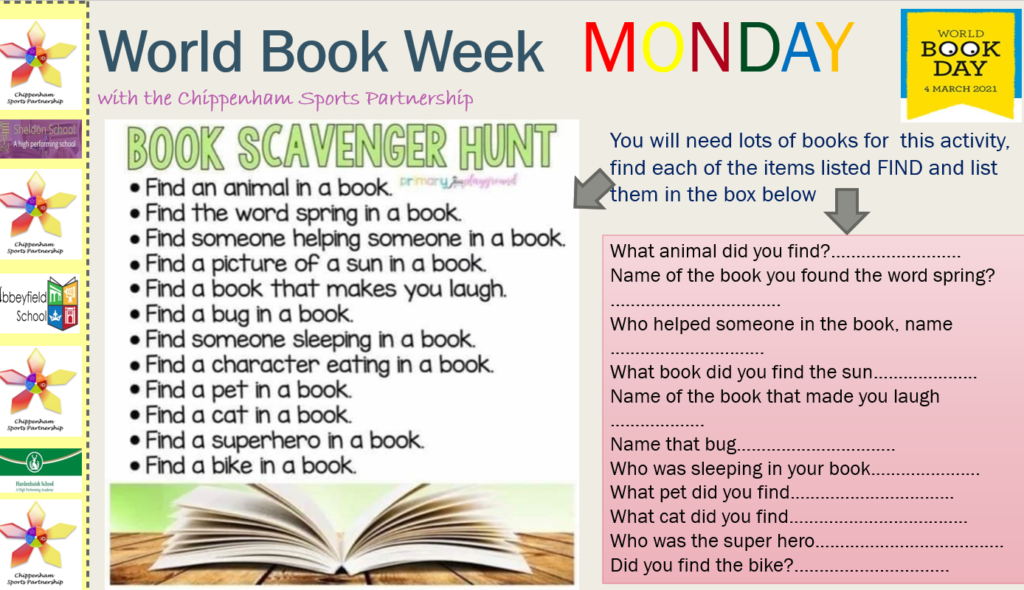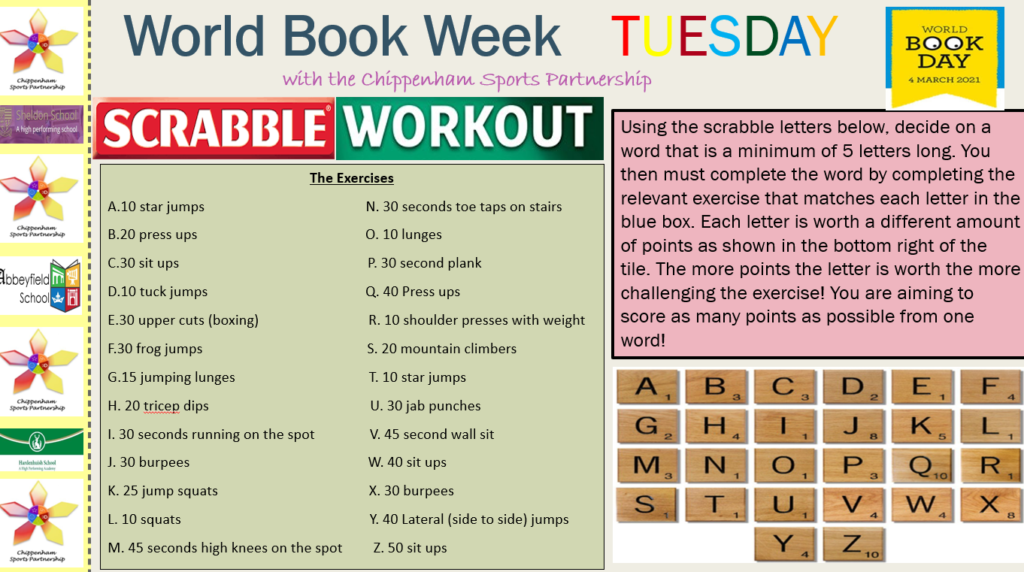 Chippenham Sports Partnership
Workout!
We are so grateful to work with so many amazing primary schools! This week our workout is inspired by YOU – all of the schools in the Chippenham Sports Partnership! Each school has their own unique exercise, which forms part of a fun circuit for you to complete!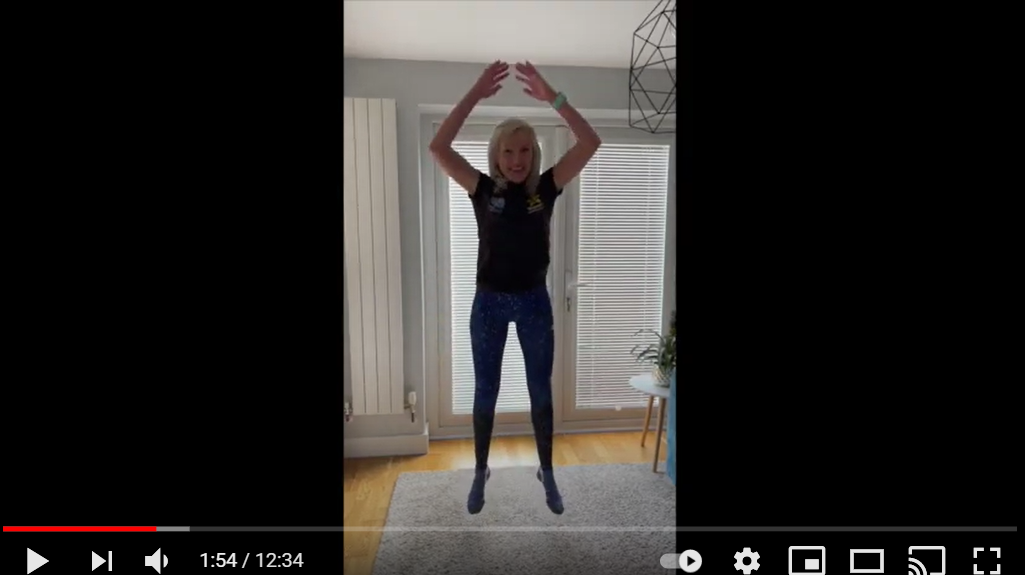 PH Sports Coaching
PH Sports Coaching have kindly offered to share some PE resources with pupils in our primary schools – click on the pictures below for more information:

Athletics Development Sessions
We are also pleased to be able to share an exciting offer from the Southern Academy of Sport offering remote junior athletic development classes held on Tuesdays for school years 4 – 7 from 4.45pm to 5.15pm.

The Southern Academy of Sport are based in Chippenham, and their mission is to help athletes of all sports and levels fulfil their potential. Throughout lockdown the Academy will be providing a free weekly, remote junior athletic development class to pupils in Wiltshire.
While Joe Wicks helps you get a sweat on, these sessions will support your sport, with sports-specific movement skills, mobility and strength training, all achieved through the Academy's principle of 'learn through play'.
Activity Tracker Competition!
Please find a link below for the Chippenham Sports Partnership Activity Tracker. You can use this to fill in all the physical activity you are completing during lockdown.
Every primary pupil in one of our Partnership schools who hands a completed activity tracker into their teacher when they return to school will be given a certificate and be entered into a competition to win a gift voucher to a sporting goods shop.
Good luck and remember to stay active!
Please share your thoughts on this weeks workout with us below and let us know how your children got on! If you would like we can let your child's primary school know how well they have been doing on each workout too!
Just in case you needed any inspiration to keep working out we have left our video message from our amazing key workers for you to watch from our Superhero themed week!